How To Buy Real Estate With Bitcoin
A Step by Step Guide to purchasing real estate with Bitcoin and other Cryptocurrencies (Ethereum, Litecoin, etc.)
Set A Budget
Setting a budget is obvious. But with the volatility of Bitcoin, if you're buying a property from the traditional real estate market, some choose to transfer a set amount to fiat currency prior to starting their search. Alternatively, you can opt to assume the volatility risk and sell the necessary Bitcoin amount prior to closing.
Choose a Property Type
Are you looking for a home? Or are you looking for income producing property? The broad categories of Residential & Commercial can then be broken down into more specific property types. Which property type chosen should dictate your lending, searching, and agent choices.
Decide On Financing
Do you have enough money to purchase property outright? Do you need or want a loan? Some are looking to use Bitcoin as a downpayment for a loan, others are looking to purchase entirely from Bitcoin without a bank or lender involved.
Start The Search
Choose the criteria you are looking for and start a search in your preferred market areas. A real estate agent who works in the property type and areas you're searching is helpful to finding all available properties. Your agent will be compensated by the Seller of the property that you purchase and should not cost anything out of pocket to you. Holding Bitcoin instead of fiat currency should not restrict your search options.
Make An Offer
Once you've found the property that fits your needs, work with your agent to make an offer using the appropriate forms and disclosures for your locality. Your agent will be able to guide an offer price and terms based on local information and sales data on comparable properties. If there are any contingencies necessary to exchanging Bitcoin to fiat for the transaction, make them a part of the contract. A proof of funds may also be customary, if those funds are in Bitcoin be sure to provide the fiat equivalent for your country.
Communicate With Title
This is important. As part of the contract, a title company will be chosen. Depending on your locality, the Seller or Buyer will choose and pay for the title company and title insurance. If necessary for funds to be transferred to fiat, you will need to communicate that a portion (or all) of your purchase will be coming from Bitcoin and the necessary accommodations made.
Review With Professionals
Specifically your Accountant. If you are able to purchase real estate with Bitcoin, you have likely accumulated taxable capital gains. This tax liability that will need to be addressed in the tax year that the Bitcoin is transferred to fiat. Also discuss possibly advantageous tax impact of the property you are purchasing.
Close the Deal
You made it! You're now a property owner. Prior to closing, the necessary funds to close will need to be transferred to the title company. As Bitcoin acceptance grows, more opportunities to buy properties with Bitcoin directly (without fiat transfers) will arise. But as it stands in today's marketplace, you've successfully purchased real estate with Bitcoin!
Can You Help Me?
Yes. But first of all, thanks for reading the guide above (please share if it was helpful).  Our team is part of an independent real estate brokerage (Swann Real Estate) that realizes there is a need for assistance with Bitcoin real estate transactions.  One day there may exist a complete and decentralized marketplace for real estate transactions but for now the best way to buy (or sell) real estate with Bitcoin with an agent who understands both real estate and cryptocurrency.
If you're ready to explore Bitcoin real estate transactions, here's how we can help:
Reach out to us via the contact form.  We have experienced real estate agents on our crypto team that understand and own cryptocurrency.  There's an old saying that you shouldn't trust a residential agent that doesn't own a house.  By the same token (pardon the pun…), you shouldn't trust an advisor to help with a cryptocurrency transaction that doesn't own cryptocurrency.

We'll follow-up for more information to determine who can best help you.  The more detailed information in your inquiry, the better we can have someone ready to assist with your particular situation and preferred property type.  We have both residential real estate agents and commercial real estate agents at the ready.

We'll vet and refer you to the best agent in your market area and property type that can help you.  We are networking with agents across the world to better assist Buyers & Sellers of real estate with cryptocurrencies.  Looking for commercial property in Miami? We've got someone there. How about a home in San Francisco? We have preferred agents there too.  Maybe an income producing property in Des Moines? A penthouse in Dubai? A vacation home in the Virgin Islands? Yes. Yes. And Yes!
Sounds good right? So what's the catch? How do we make money?  Simple. We're paid a referral fee from the agent that we refer you to.  It's no extra cost to you, and we'll stay involved as needed as a sounding board throughout the process.  We want to help you with your cryptocurrency real estate transaction.  Because we check the Bitcoin/USD as much as you do…
Meet Our Team
We're prepared to talk in detail about Bitcoin real estate transactions. And connect you with the best agent for your needs.
Mrugesh Shah
Sales Associate
Passionate about Bitcoin. And Real Estate. And Desserts.
Let's talk Bitcoin. And Real Estate.
What People Say About Us
Don't just take our word for it...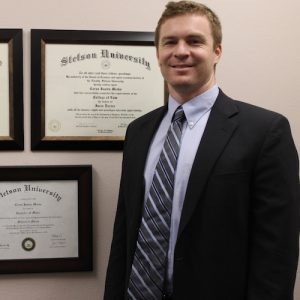 Coren Meeks
Attorney
"I trust Turner and the crypto-team with navigating real estate transactions and the financial implications associated with cryptocurrencies. They helped me purchase my home and office building. Their advice has proved valuable, particularly at the intersection of both fields."
Ben Collins
Consultant
"Working with Swann Real Estate has been an amazing experience. The diversity of support from residential, to property management, and even commercial advice, has made the service second to none. I have used them personally, and referred them to anyone and everyone I know with any real estate needs."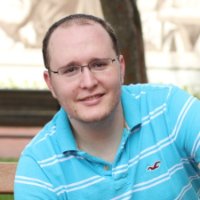 Joshua Hays
Entrepreneur
"We had an excellent experience working with Swann Real Estate for our first home purchase! Turner helped guide us through the process, the agency provided a wealth of helpful information and resources, and the transaction could not have been easier. Thanks for a great job, we'll never buy/sell with anyone else!"